BOOK YOUR EXPERT CONSULTATION
We will get back to you
Find out which UAE free zone
is the best choice
for you…
Select one of the zones
to continue: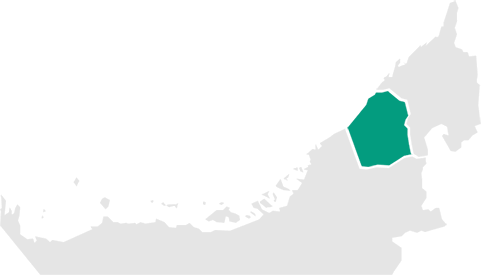 THE WORLD IS CHANGING VERY FAST. BIG WILL NOT BEAT SMALL
ANYMORE. IT WILL BE THE FAST BEATING THE SLOW.
RUPERT MURDOCH
BUSINESS SETUP IN
UAE FREE ZONES
Creation Business Consultants setting up your Freezone company the right way in Dubai and the UAE. So, you want to start a freezone company in Dubai and the UAE and after researching online, you discover there are more than 50 free zones in the UAE. Each free zone has its own rules and regulations. While some free zones are more industry-focused, i.e internet, healthcare, logistics, finance, aviation, etc. Some are more generic catering to a broad category of business activities such as services, consulting and trading, but which free zone best fits your business needs and is the right option? Still puzzled? Well, no need to be.
TESTIMONIALS
Here are what some of our clients have to say about us
UAE FREE ZONES COMPANY SETUP
With more than fifty United Arab Emirates free zones to choose from can you afford to get it wrong? Free zones allow 100% foreign
ownership and offer ready to operate facilities. Let Creation source the most suitable option.
UAE FREE ZONE COMPANY FORMATION MODEL
We remove the bureaucracy and complexity with business setup in UAE free zones, enabling companies to be operational as soon as possible.
Expert Consultation

Business Review & Strategy

Business Licence, Bank Account Opening & Obtaining Visas

Introducing Creation Business Consultants. We are a team of expert consultants who will guide you in getting your free zone company set up in Dubai and the UAE. Our experts will help you choose the right free zone for your business, considering many factors such as: 
where you would like your company located,
when you will need your company to be set up and operational,
The type of business activities your company will perform,
your budget,
staffing requirements
accessibility to import and export.
BENEFITS YOU WILL ENJOY AS A FREEZONE COMPANY OWNER
100% ownership of your UAE company
100% repatriation of capital and profits,
no corporate taxes,
no personal income taxes,
ability to open and operate a UAE corporate bank account
eligibility to apply for a UAE visa
access to a wider market to make your business an international success story.
There are some restrictions where a Freezone company can trade, but don't worry Creation Business Consultants can provide a solution. We have helped many business owners from the UK, USA, Europe, Australia, Asia, and many other countries to successfully set up their freezone companies in Dubai and the UAE. Whether you want to create a freezone company that has a branch office, wholly-owned subsidiary, representative office, or an individual shareholder in Dubai and the UAE we'd love to help.