Published on September 21st, 2020.
ABU DHABI GLOBAL MARKET (ADGM)
Join The Award-Winning Community
Launched 2015, Abu Dhabi Global Market is an international financial centre in the capital of the United Arab Emirates. A financial free zone, ADGM is an Independent jurisdiction encompassing rules and regulations aligned with international best practice. Companies have access to a growing ecosystem of finance, services and talent. It is home to the world's leading professional advisory firms
ADGM's three independent authorities (Registration Authority, Financial Services Regulatory Authority and the ADGM Courts) provide a holistic environment enabling registered companies to conduct business and operate with confidence as well being recognized by major financial centres across the world.
Core Sectors: Themed free zone with core focus on financial services, holding companies and Special Purpose Vehicles
0% tax
No withholding of taxes or VAT
No restrictions on repatriation of profits
Growing number of double tax treaties
Modern infrastructure
Common law jurisdiction
Wide range of available licenses
High credibility vis-à-vis with banks
Independent ADGM courts
Best-in-class independent regulatory framework
Variety of legal structures available
Fast setup process
Central location in Abu Dhabi
No office requirement if agent appointed
Sophisticated back office that are able to handle sophisticated structures
Pragmatic immigration
Professional services (regulated / non-regulated)
Retail
Other – SFO
Retail spaces
Serviced offices
Offices fitted and shell and core options
SPEAK TO OUR EXPERTS TODAY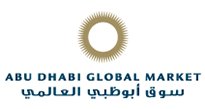 ABU DHABI GLOBAL MARKET (ADGM)
Authorities Building, ADGM Square
0% tax, No withholding of taxes or VAT
From USD 50,000 (depending on the activity) SPV's do not require any share capital.
Regulated 4-6 months, non-regulated 6-8 weeks and SPV 2-3 days
Tax and duty exemption
Required annually, exemptions for SME's and SPV – proper books of accounts must be maintained.
WHY CHOOSE ADGM
Unparalleled Access To World-Class Business Services