DWTC FREE ZONE BUSINESS SETUP
Join The Award-Winning Community
Dubai World Trade Centre Authority (DWTC) is a Dubai free zone with no capital requirements. It provides a unique and highly desirable proposition for companies looking for an effective, competitive and well-regulated business ecosystem. DWTC is strategically located in Dubai's central business district and close to Dubai's financial centre hub. It is an ideal business environment for companies looking to operate locally and reach regional and global markets. The office facilities available for lease to any business type offer a prestigious commercial address in the centre of Dubai. Under the jurisdiction of Dubai World Trade Centre Authority, the free zone is near the iconic Dubai World Trade Centre.
Core Sectors: Focusing on services, events and trading.
Recommended for: Investors and companies involved with events and professional services business activities. There is a new event management free zone license that enables event organisers to deliver streamlined event participation within the region's largest events venue complex – Dubai International Convention and Exhibition Centre.
SPEAK TO OUR EXPERTS TODAY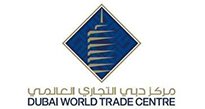 DWTC
Dubai World Trade Centre
100% Business Ownership & Capital Repatriation
No capital requirement
2-4 weeks
0% Corporate Tax provided they comply with all regulatory requirements.
Required annually
WHY CHOOSE DWTC
Unparalleled Access To World-Class Business Services