Published on September 20th, 2020.
DUBAI HEALTHCARE CITY (DHCC) BUSINESS SETUP
Join The Award-Winning Community
Dubai Healthcare City launched in 2002 it is an urban healthcare landmark facilitating individuals and corporations to advance their healthcare services, engage with the community and enjoy the energy of the central healthcare districts. This Dubai Free Zone is governed by the Dubai Healthcare City Authority (DHCA) and regulated by the independent regulatory arm, Dubai Healthcare City Authority – Regulation (DHCR), whose quality standards are accredited by the International Society for Quality in Healthcare (ISQua). DHCC is the world's largest healthcare free zone, which comprises two phases. Phase 1, dedicated to healthcare and medical education, occupies 4.1 million square feet in Oud Metha, and Phase 2, which is dedicated to wellness, occupies 22 million square feet in Al Jadaf, overlooking the historic Dubai Creek. DHCC is the healthcare center where there are hospitals, outpatient centers, clinics specialized health centers, diagnostic laboratories, research health centers, other medical institutions and licensed professionals operating in DHCC. DHCC supports the continuous development of the healthcare sector and provides a range of services in the healthcare sector including pharmaceuticals, medical equipment and related support, medical education and research. DHCC is committed to providing service excellence in healthcare across numerous specialties. DHCC is continuously adding new services, in order to establish itself as a leader in global healthcare.
Core Sectors: Focus on healthcare and pharmaceutical industries.
Recommended for: Hospitals, outpatient medical centres, diagnostic laboratories, licensed health care professionals, medical education and research, pharmaceuticals, medical equipment supply and related support.
SPEAK TO OUR EXPERTS TODAY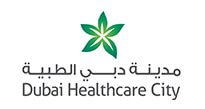 DUBAI HEALTHCARE CITY (DHCC)
Dubai Healthcare City
100% foreign ownership
Starting from AED 100,000
6-8 weeks
Tax and duty exemption
Required Annually
WHY CHOOSE DHCC
Unparalleled Access To World-Class Business Services
BUSINESS SET UP MODEL
We remove the bureaucracy and complexity with company setups, enabling businesses to be operational as soon as possible.

Expert Consultation

Business Review & Strategy

Business Licence,Bank Account Opening & Obtaining Visas

Select and Lease Business Premises

Receive Business License

Corporate Bank Account Opening

Finalize UAE Residency Visas