DUBAI MULTI COMMODITIES CENTRE (DMCC) FREE ZONE BUSINESS CONSULTANTS
Join The Award-Winning Community
Dubai Multi Commodities Centre (DMCC), the #1 Dubai Free Zone for company setup, was established to provide the physical, market, and financial infrastructure required to set up a commodity marketplace in Dubai. DMCC offers a unique opportunity for market participants in a wide range of commodities across four major sectors including precious commodities (gold, diamonds, colored stones, and pearls), energy-related sectors, steel and base metals, and soft agricultural commodities (tea, cotton, and others). DMCC attracts key players throughout the entire value chain of each of these commodity sectors, together with a range of support industries such as finance, logistics, consulting, and insurance.
Core Sectors: DMCC follows the same licensing activities as the Dubai Department of Economic Development. There are over 600 business activities, ranging across 20 sectors that include Energy, Commodities, Gold and Diamonds, Technology, Construction, FMCG, Healthcare, Aviation, Shipping, Education, and Media, as well as services such as Professional, Financial, Personal, and Community.
Recommended for: Investors and companies involved with trading business activities and professional consulting services. DMCC is home to many well-known trading and service companies in the region.
SPEAK TO OUR EXPERTS TODAY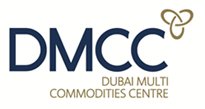 Dubai Multi Commodities Centre (DMCC)
In the heart of Dubai, at the centre of the Jumeirah Lakes Towers district
100% Business Ownership &
Capital Repatriation
Starting from AED 50,000
2-8 weeks
0% Corporate Tax provided they comply with all regulatory requirements
Required annually
WHY CHOOSE DMCC
Unparalleled Access To World-Class Business Services