Published on September 20th, 2020.
DUBAI DESIGN DISTRICT
COMPANY FORMATION
Join The Award-Winning Community
Dubai Design District also known as (D3) is in the center of Dubai. D3 is one of the newer Dubai free zone options available to investors and companies. Dubai Design District is regulated by Dubai Technology and Media Free Zone Authority.
Launched in 2013, the ethos and vision behind D3 were to craft and build a hub that would emerge local talent and provide a platform for creative thinkers. D3 has been developed through careful consultation with the design community to provide a creative ecosystem that surpasses the expectations of a typical creative neighborhood. D3 forges the inspiring, authentic, and relevant ideas shaping Dubai's future as a leading destination of design, art, and culture.
D3 is now recognized as a global design and fashion hub with great potential for the luxury fashion and interior design industry. D3 is home to many companies from startups to multinationals, small local boutique design studios to major fashion houses. The Design District is near to Downtown Dubai and close to Dubai Mall, the largest shopping mall in Dubai. This free zone promotes up and coming brands in fashion, retail and luxury (all of which is in great demand in Dubai and the UAE).
Core Sectors: Deals with companies related to digital media, arts, design, and fashion.
Recommended for: Fashion and design-related activities, companies large and small, from local boutique design studios to prestigious global fashion houses.
SPEAK TO OUR EXPERTS TODAY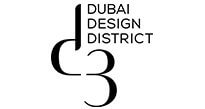 D3
Dubai Design District
Special licensing for design and fashion with freelance permits for artists and designers
Starting from AED 50,000 up to AED 100,000
2-4 weeks
Tax and duty exemption
Not required however, recommended as best practice to maintain proper books of accounts
WHY CHOOSE D3
Unparalleled Access To World-Class Business Services
DUBAI DESIGN DISTRICT (D3) FREEZONE FAQS
BUSINESS SET UP MODEL
We remove the bureaucracy and complexity with company setups, enabling businesses to be operational as soon as possible.

Expert Consultation

Business Review & Strategy

Business Licence,Bank Account Opening & Obtaining Visas

Select and Lease Business Premises

Receive Business License

Corporate Bank Account Opening

Finalize UAE Residency Visas