BUSINESS SETUP IN DAFZ
Join The Award-Winning Community
Dubai Airport Free Zone is one of the most advanced free zones in Dubai. DAFZ is the regulatory body to handle and manage all business licensing and registration. There are over 1,600 companies from around the world carrying out their operations from the UAE. DAFZ provides an ideal base to do business in the Middle East by providing a business-friendly environment, world-class infrastructure, tax exemptions, full repatriation of earning, total ownership and exceptional facilities. Strategically located next to the Dubai International Airport, DAFZ is boasting rapid clearance and fast processing of paperwork to maximize business activity and efficiency.
DAFZ is one of the fastest developing free zones in Dubai. There is a wide range of business industries in DAFZ such as transportation, freight, logistics, aviation, information technology, pharmaceuticals, engineering, food and beverage, fashion and design, beauty and cosmetics, etc.
DAFZ provides an excellent opportunity for investors and companies that are willing to establish their presence in Dubai and in the UAE.
Core Sectors: Suitable for companies within aviation, logistics or trading of goods which need expedited custom clearance.
Recommended for: Transportation, freight, logistics, aviation, trading and retail companies.
SPEAK TO OUR EXPERTS TODAY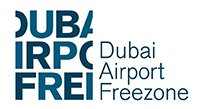 DUBAI AIRPORT FREE ZONE (DAFZ)
DAFZ has a central location in the heart of Dubai next to the airport.
100% foreign ownership
Starting from AED 1,000
4-6 weeks
0% Corporate Tax provided they comply with all regulatory requirements
Required Annually
WHY CHOOSE DAFZ
Unparalleled Access To World-Class Business Services
DUBAI AIRPORT FREE ZONE (DAFZ) FAQS