DUBAI INTERNATIONAL FINANCIAL CENTRE (DIFC)
Join The Award-Winning Community
Dubai International Financial Centre (DIFC) is one of 30+ Dubai Free Zones that is strategically located between the East and West. DIFC provides a secure and efficient platform for businesses and financial institutions to reach into and out of the emerging markets of the region. The quality and range of DIFC's independent regulation, common law framework, supportive infrastructure and its tax-friendly regime make it the perfect base to take advantage of the region's rapidly growing demand for financial and business services. DIFC is unique in that it has a legislative system consistent with English Common law.
Core Sectors: DIFC hosts a range of financial and non-financial firms from across the globe. The areas of business within the Centre include banking, professional services, global corporations, insurance, wealth management and access to capital markets.
Recommended for: Professional and financial services companies and business activities. DIFC is a regional headquarters for many well-known international banks, insurance companies and law firms.
SPEAK TO OUR EXPERTS TODAY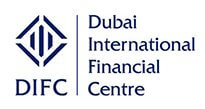 DIFC
Sheikh Zayed Rd – Dubai
100 percent foreign ownership
Required and starting from USD 10,000 depending on business activity (Non-Regulated).
Regulated activities, capital requirements will be based on each project.
No capital requirements for a DIFC Special Purpose Company.
Regulated 4-6 months.
Non-Regulated 6-8 weeks.
SPC 2 weeks.
0% Corporate Tax provided they comply with all regulatory requirements.
Required annually
Exemption for DIFC Special Purpose Companies however, proper accounts must be maintained.
WHY CHOOSE DIFC
Unparalleled Access To World-Class Business Services