DUBAI SILICON OASIS (DSO)
COMPANY SETUP COST
Join The Award-Winning Community
Dubai Silicon Oasis Authority is a 100% government-owned Dubai free zone. DSO promotes modern technology-based industries with urban master-planned community, state-of-the-art infrastructure and in-house business services. DSO distances around 7.2 million square meters. There are named pillars in DSO that are divided based on the facilities for industrial, commercial, education, living residences, and public facilities. Dubai Silicon Oasis has an integrated technology park that allows people to live, work, and play.
Core Sectors: Deals with companies related to IT sector, high-tech, engineering, trade and consulting.
Recommended for: IT and technology and industry sector businesses. DSO is the hub to many well-known international high-technology companies.
SPEAK TO OUR EXPERTS TODAY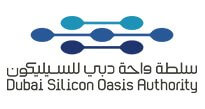 DSO
Dubai Silicon Oasis
100% foreign ownership
The minimum required share capital is AED 10,000
2-4 weeks
0% Corporate Tax provided they comply with all regulatory requirements
Required annually
WHY CHOOSE DSO
Unparalleled Access To World-Class Business Services
DUBAI SILICON OASIS (DSO) AUTHORITY FAQS