DUBAI INDUSTRIAL CITY (DIC) FREE ZONE COMPANY SETUP
Join The Award-Winning Community
Dubai Industrial City (DIC) free zone is also referred to as Dubai Industrial Park. DIC is a designated district of Dubai wholesale and is one of the largest industrial hubs in Dubai. DIC was established with the objective of fast-tracking growth and expansion of the industrial sector in the United Arab Emirates. This Dubai free zone was founded in 2004 and covers an area of 560 sq. ft. DIC was initially designed to attract key players in the light and medium manufacturing sectors. It is located near Jebel Ali Port and has more than 200 companies. Within DIC there are specific zones such as: base-metal and transportation, food and beverage and a conservation zone. DIC is a great hub for investors and companies that are targeting international markets. Dubai Industrial City free zone is geared towards offering a great location and the best facilities to the industrial companies and developing the growth of manufacturing companies in Dubai. DIC has pre-built warehouses in Dubai for light industrial and logistics use, retail outlets, labor camps, flexible office facilities, open storage yards, land, on-site assistance with construction, facility start-up and operations.
Core Sectors: DIC is divided into 6 main zones with a focus on food and beverage, base metals, transport equipment and parts, machinery and mechanical equipment, workshops, logistics, chemicals, and mineral products.
Recommended for: Transportation, freight, logistics, food and beverage.
SPEAK TO OUR EXPERTS TODAY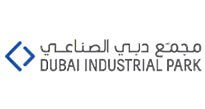 DUBAI INDUSTRIAL CITY (DIC)
Dubai Industrial Park Next to – Al Maktoum Airport St – Dubai
100% foreign ownership
Not required, however minimum of AED 300,000/- to be shown in MOA.
4-6 weeks
0% Corporate Tax provided they comply with all regulatory requirements
Required Annually
WHY CHOOSE DIC
Unparalleled Access To World-Class Business Services
DUBAI INDUSTRIAL CITY FREE ZONE FAQS
BUSINESS SET UP MODEL
We remove the bureaucracy and complexity with company setups, enabling businesses to be operational as soon as possible.

Expert Consultation

Business Review & Strategy

Business Licence,Bank Account Opening & Obtaining Visas

Select and Lease Business Premises

Receive Business License

Corporate Bank Account Opening

Finalize UAE Residency Visas