FUJAIRAH FREE ZONE (FFZA)
Join The Award-Winning Community
Fujairah Free Zone was established 20 years ago. This emirate has excellent benefits for foreign investors. There is easy access to the Red Sea, all ports of Arabian Gulf, and countries like Pakistan, Iran and India through weekly feeder vessels. On a weekly basis, mainline services arrive from North America, the Mediterranean, Northern Europe and Far East to the Fujairah port, and leave once in a week.
Fujairah Free Zone has excellent connectivity via air links due to its proximity to Fujairah International Airport (the only airport serving Northern Oman and Eastern UAE Coast). A combination of major shipping routes, excellent connectivity to ports and airport, strategic geographic location and streamlined legal procedures, make Fujairah Free Zone of a promising location to setup business.
Core Sectors: Focus on trading, manufacturing, and logistics industry. Ideal for clients wishing to have fast access to transportation for their commercial operations.
100% foreign ownership.
Fast set-up process.
Wide range of licenses across different sectors including aviation.
Competitive pricing with low operating costs.
Exemption from personal and income taxes.
0% Corporate Tax provided they comply with all regulatory requirements.
Exemption from import/ export duties and low freight charges.
Commercial
Professional
Industrial
Manufacturing
Warehousing
Warehouses
Virtual office, flexi desks and offices
Open lands
Custom built units
SPEAK TO OUR EXPERTS TODAY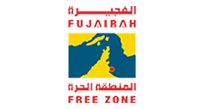 Fujairah Free Zone (FFZA)
Sakamkam, Near Mina Al Fujairah – Fujairah
100% foreign ownership
From AED 150,000; however, not required at company inception.
3-4 weeks
0% Corporate Tax provided they comply with all regulatory requirements.
Not required; however, recommended as best practice to maintain proper books of accounts.
WHY CHOOSE FFZA
Unparalleled Access To World-Class Business Services
FUJAIRAH FREE ZONE FFZ FAQS