Published on September 21st, 2020.
RAS AL KHAIMAH ECONOMIC ZONE (RAKEZ)
Join The Award-Winning Community
Ras Al Khaimah, Ras Al Khaimah Economic Zone (RAKEZ) was established to oversee and consolidate the specialised zones and clients of both Ras Al Khaimah Free Trade Zone (RAK FTZ) and RAK Investment Authority (RAKIA). RAKEZ is committed to its promise of empowering clients and investors by offering a cost-effective and world-class economic zone with customisable packages and services as well as state-of-the-art facilities.
Core Sectors: Generalist free zone with a focus on trading, manufacturing and logistics
100% foreign ownership.
Straight forward business registration process.
Quick procedure to issue UAE residency visas.
Wide range of licenses across different sectors.
Excellent airport and seaport availability.
Transparent laws and regulations.
Competitive pricing with low operating costs.
Exemption from personal, income and corporate taxes.
Strategic location to access global markets.
State of the art infrastructure.
Less restrictions on labor.
No currency restrictions.
Nil customs duty.
Provides variety of real estate facilities to meet out individual start up needs.
Commercial
Professional
Industrial
General Trading
Warehouses
Virtual office, flexi desks and offices
Open land
SPEAK TO OUR EXPERTS TODAY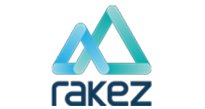 Ras Al Khaimah Economic Zone (RAKEZ)
Ras Al Khaimah Economic Zone
100% foreign ownership
Not specified (registrar can demand capital adequacy depending on business activity).
3-4 weeks
Tax and duty exemption
Not required; however, recommended as best practice to maintain proper books of accounts.
WHY CHOOSE RAKEZ
Unparalleled Access To World-Class Business Services