Dubai Healthcare City Authority (DHCA) announces that it is currently revising fees for some of its healthcare, commercial, research and education offerings.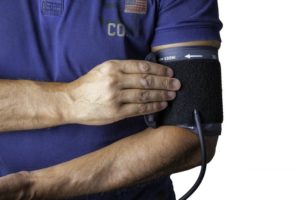 Dubai Healthcare City (DHCC) launched in 2002. DHCC is a healthcare landmark facilitating individuals and corporations to advance their healthcare services, engage with the community and enjoy the energy of a healthcare district. DHCC attracts those in the healthcare sector that want to setup and start a company in Dubai whilst being centrally located in the heart of the city.
DHCC free zone is governed by DHCA and is regulated by the independent regulatory arm, Dubai Healthcare City Authority – Regulation (DHCR), whose quality standards are accredited by the International Society for Quality in Healthcare (ISQua).
DHCC is the world's largest healthcare free zone comprises two phases. Phase 1, dedicated to healthcare and medical education and occupies 4.1 million square feet. Phase 2, is dedicated to wellness and occupies 22 million square feet. DHCC core sectors focus is within the health care industry.
Dubai Healthcare City proposes aims to reduce the cost of doing business in Dubai, enhance economic growth and further cementing Dubai's position as the destination of choice for foreign investment. The overall goal is to attract even more healthcare, medical education and wellness sectors towards setting up a business in Dubai, DHCC.
Takeaway
Currently the authority has decided to reduce the fees for new and renewal operating permits for close to 150 clinical partners. DHCC free zone has revised several fees, benefitting:
Clinical
Non-clinical
Education
Research partners
Reduced and waved permit fees include:
Inpatient and outpatient operating facility permits have been reduced up to 30%
Diagnostic centres and medical laboratories operating permits will benefit up to 32% reduction in fees
Community pharmacy and non-diagnostic medical laboratories are projected to benefit from a reduction in fees
DHCC retail, hospitality and non-clinical operating permit fees are potentially being waved
The operating permit fees have been reduced primarily for hospitals and clinics in order to strengthen the healthcare services being offered, increase patient care and attract local and foreign investors to setup a Dubai company in the free zone.