In this era of modern, fast-paced business so much rides on a company's reputation. The way financial institutions, customers, suppliers and other market players view the credibility of your business can affect your bottom line and growth potential.
Startups, entrepreneurs and company owners need to be aware that credibility and substance is vital toward building and sustaining a business.
In light of the recent reports the European Union has added 10 jurisdictions to a draft tax haven blacklist, including disappointed nations such as: Bermuda, Oman and the UAE. What does economic substance mean? Why it is more important than ever for UAE companies? How much substance is enough for your Dubai company? We take a closer look at ways to ensure your company and bank account stay on the right side of the newly publicized substance tests and examine the issue of Economic Substance.
WHAT IS THE EU BLACKLIST?
The "EU blacklist" refers to a list of non-cooperative jurisdictions for tax purpose. Jurisdictions are added to the "tax haven blacklist" if they are deemed to have shortfalls in their tax rules that could favor tax evasion. They are removed from the blacklist if they commit to reforms.
Consequently, EU countries can choose to apply certain defensive measures against the countries on the EU blacklist.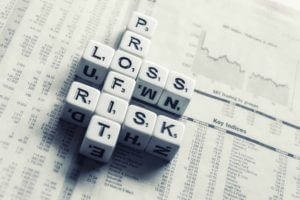 One of the principal reasons stated for the UAE's inclusion on the tax haven list was for "not making sufficient progress in implementing economic substance regulations by the agreed deadline of "31 December 2018".
WHAT IS ECONOMIC SUBSTANCE?
The term "economic substance" refers to the requirement for a company to have an actual economic and evidential presence in the jurisdiction where it is registered, in order to qualify for select tax benefits.
In essence, the real purpose of the EU blacklist is to mitigate the existence of tax regimes that facilitate offshore structures which attract profits without real economic activity.
It is therefore crucial for UAE companies involved in international operations to be aware of the concept of economic substance, to prevent and counteract the risk of a potential question over its tax residency.
HOW MUCH SUBSTANCE IS ENOUGH?
The amount of economic substance required by a UAE entity will vary depending on a number of factors, including the nature of the business activities which the company is involved in and the countries (jurisdictions) it transacts with.
WHY IS IT RELEVANT TO FOREIGN COMPANIES IN / ENTERING DUBAI & THE UAE?
Substance needs to be seriously addressed in order to avoid a high(er) tax burden on your business and to prevent serious tax-disputes arising with your domestic tax authority.
HOW CAN A DUBAI & UAE COMPANY EVIDENCE SUFFICIENT SUBSTANCE TO TAX AUTHORITIES? 
Main company shareholder(s) should obtain a UAE residency visa
Bank signatories such as company director(s) and general manager should also obtain a UAE residency visa
The shareholder(s) ought to open a personal bank account, as well as a corporate account in the UAE
The company should maintain a permanent office premises or warehouse in the UAE
Employ personnel to work within the company's local premises
Obtain a dedicated office telephone line, internet facilities, as well as a website and e-mail address(es)
Make use of local service providers within the UAE market
Board meetings should be held regularly and minutes of meeting duly recorded in the UAE
Key decisions should be taken in the jurisdiction of which they affect
Document the operations at the company's local premises for example books of accounts, minutes' books, banks accounts, commercial contracts etc.
CONCLUSION 
Economic substance is an important issue for businesses and one that shows no signs of losing momentum. If you are concerned about the substance levels of your current UAE (GCC) entity or would like some corporate secretarial advice for a new Free Zone, ADGM, DIFC or mainland UAE company, contact us for a free consultation email [email protected] call +971 4 878 6240 or visit our website /