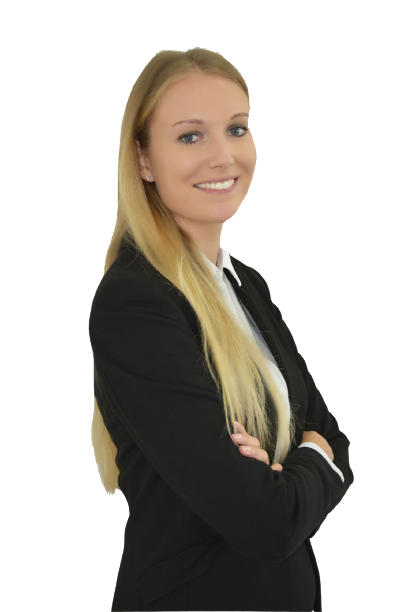 ABOUT
YVONNE BIESINGER
OFFICE MANAGER
PROFILE
PROFESSIONAL SKILLS, QUALIFICATIONS, & EXPERIENCE
Yvonne is the Office Manager and Executive Assistant to the Managing Director at Creation Business Consultants, based at our office in Business Bay, Dubai.
Yvonne is a dedicated individual, driven by strong determination to excel in every task she undertakes. Her main responsibility is to provide comprehensive support to Creation Business Consultants Managing Director, ensuring smooth and efficient operations. She also assists colleagues within the Corporate Structuring team.
In addition, Yvonne takes on various administrative duties to ensure the seamless running of day-to-day office operations.
EDUCATION
• Bachelor's Degree in Tourism and Events Management.
CONTACT DETAILS