SPECIAL INTEGRATED LOGISTICS ZONE (SILZ) BUSINESS CONSULTANTS
Join The Award-Winning Community
Special Integrated Logistics Zone (SILZ) is one of the announced Saudi Arabia Special Economic Zones for company setup. Prime location close to King Khalid International Airport, aiming to promote Saudi Arabia as a major transportation and logistics hub, and facilitate for Saudi and foreign investors their access to a variety of direct and indirect fiscal advantages. These include:
No VAT on goods entering the zone for servicing or manufacturing activities.
Suspension of customs duties on goods imported or transported within the SILZ. 
No income tax imposed on certain activities.
SILZ is a highly competitive and unique site for a variety of light manufacturing, trading, distribution, and value-added sectors.
The first zone of its kind, SILZ integrates cutting-edge infrastructure, technology, and regulation from around the globe. This enables businesses to easily connect with investors, suppliers, customers, and the government. SILZ facilitates local and global connectivity due to its proximity to the airport and accessibility to the rail, metro, and ring road systems.
One stop shop for administrative processes.
Bonded corridor to King Khalid Airport and other zones.
Rapid certification of goods for export.
Flexible Saudisation requirements.
No restrictions on capital repatriation.
No customs for goods remaining in zone.
100% foreign ownership of business.
Largest domestic market in the Middle East (7.6% annual growth 2021-22).
3 million square meters site.
8 hours from 70% of the global population.
Designed specifically for leading supply chain and logistics firms.
Consumer products.
Computer parts.
Pharmaceuticals.
Nutritional and medical supplies.
Aerospace spare parts.
Luxury goods, jewellery, and precious metals.
SPEAK TO OUR EXPERTS TODAY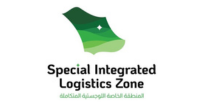 Riyadh
Adjacent to the King Khalid International Airport
WHY CHOOSE SILZ
Alongside the supply of world-leading infrastructure and utilities, Special Integrated Logistics Zone offers unique commercial incentives as foundations for success for investors and companies: