KING ABDULLAH ECONOMIC CITY SPECIAL ECONOMIC ZONE (KAEC SEZ)
King Abdullah Economic City Special Economic Zone (KAEC SEZ), is one of the announced Saudi Arabia Special Economic Zones for company setup. Profit from a region with a special geostrategic location on the Red Sea. 13% of global trade passes through this waterway, making it simple for your business to connect with global supply chains here by utilising the world's best port and already existing, top-notch infrastructure. Utilise reliable and well-established utilities assets, such as gas, power, water, and sewage, in the larger economic city, and accelerate your growth with unrivalled financial incentives.
High speed rail makes it simple to connect with the larger Kingdom. A 450 km electric railway that uses cutting-edge technology offers quick, practical, dependable, and safe transportation.
Abundant electrical supply including over 29GWh of clean power annually.
Potable and processed water supply, with distribution at a 1.5 bar minimum.
Supply of natural gas at a significant cost advantage.
State-of-the art fibre network.
Reliable sewage networks, including a membrane bioreactor plant.
By Air:
13% of global trade through the Red Sea.
62% of the world's population within 6 hours.
31% of global GDP within 6 hours.
By Sea:
1st most efficient port globally.
Up to 18 million Berth depths.
25 million 20ft container capacity.
Automobile supply chain and assembly.
Consumer goods.
ICT (Electronic light manufacturing).
Pharmaceuticals
MedTech.
Logistics.
SPEAK TO OUR EXPERTS TODAY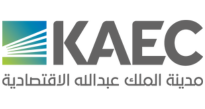 Makkah
60 km2
At the heart of the Red Sea and close to Africa markets
WHY CHOOSE KAEC SEZ
Alongside the supply of world-leading infrastructure and utilities, KAEC SEZ offers unique commercial incentives as foundations for success for investors and companies: