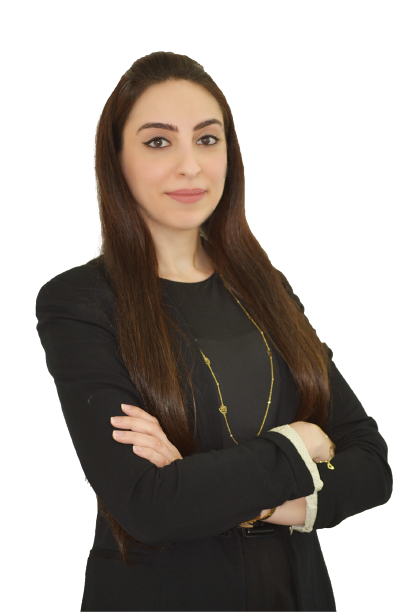 ABOUT
RAWAN EL KHALIL
BUSINESS DEVELOPMENT COORDINATOR
PROFILE
PROFESSIONAL SKILLS, QUALIFICATIONS, & EXPERIENCE
As the BD Coordinator, Rawan is the first point of contact with prospective clients, facilitating and coordinating meetings with the consultants' team for corporate structuring and tax advisory services in UAE & Saudi Arabia.
She further works on developing opportunities with international players in the industry, and uses her extensive business and market research skills to liaise on behalf of the team with UAE and KSA governmental bodies to develop business proposals and enhance the team's comprehensive knowledge of the company formation process in UAE and KSA in specific, providing the team with the regulators' licensing guidelines and frameworks while keeping a close eye on governmental circulations and economic business news. Rawan further assists the company in developing company's content on the company's website, external presentations, and press news publications. Previously, Rawan worked as a Business Researcher for an international UK firm within the credit rating and risk analysis industry.
EDUCATION
• Bachelor's degree in finance – Suma Cum Laude from the American University in Dubai.
CONTACT DETAILS