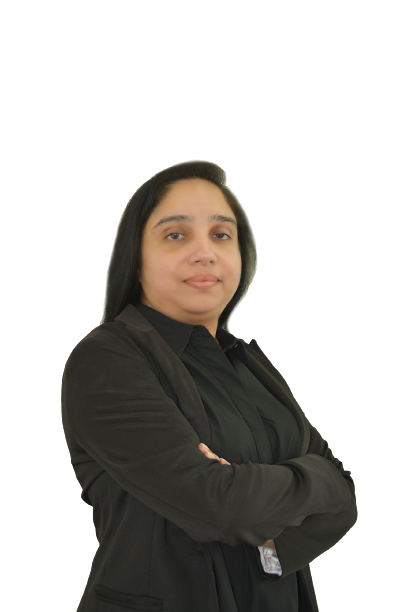 ABOUT
VIDHYA MENON
FINANCE MANAGER
PROFILE
PROFESSIONAL SKILLS, QUALIFICATIONS, & EXPERIENCE
Vidhya is the Finance Manager at Creation Business Consultants. An A.C.C.A qualified and result driven accounting expert with finance professional offering around 20 years' experience in accounting and financial reporting. She has proven ability to provide key financial data, support and reporting to assist in key business decisions.
She has a strong understanding of all the aspects of accounting and financial management. She has a proven track record of performing work in an ethical manner with a high level of accuracy and attention to detail while consistently maintaining the integrity of all financial data. She is proficient at preparing clear and accurate reports for informational, auditing, and operational use. She has experience in working with several multinational incorporations over the years.
EDUCATION
• Financial Modelling & Valuation Analyst (FMVA), Corporate Finance Institute.
• GCC VAT Diploma, PWC Academy.
• Global MBA, Oxford Brookes University (U.K).
• F.C.C.A, Association of Chartered Certified Accountants.
• Master of Commerce (First Class Honors), University of Mumbai.
CONTACT DETAILS