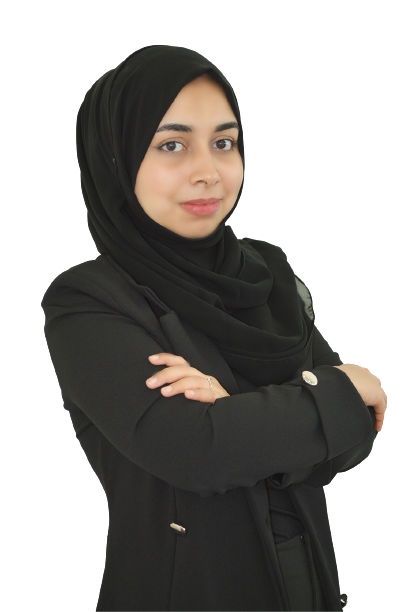 ABOUT
NAGEEN ABIDI
MARKETING ASSISTANT
PROFILE
PROFESSIONAL SKILLS, QUALIFICATIONS, & EXPERIENCE
Nageen is the Marketing Assistant at Creation Business Consultants who excels at creating newsletters and social media posts for our esteemed clients to receive the latest news by combining strong writing and design skills with insights of the market for the Creation Business Consultants audience.
Nageen believes that the right post, seen at the right time, can inspire people to make the decision to start their dream venture or maximise their business efficiency. Nageen is also a pro at digital marketing, market research, UI/UX for website and app, and video editing.
PERSONAL INTERESTS
When Nageen is not crafting marketing materials, Nageen can be found doing Arabic calligraphy or trying out new restaurants and cuisines.