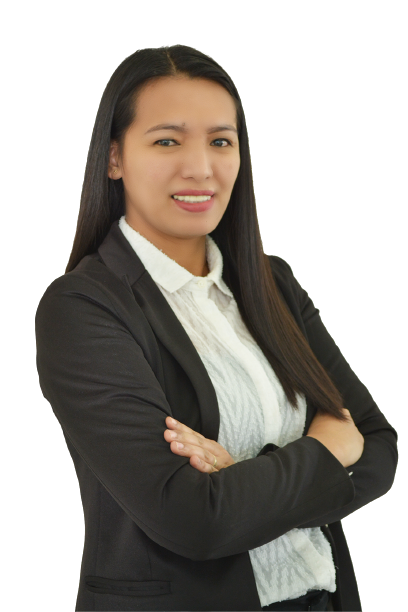 ABOUT
DONNA MERCADO
RECEPTIONIST
PROFILE
PROFESSIONAL SKILLS, QUALIFICATIONS, & EXPERIENCE
Donna is the Receptionist of Creation Business Consultants in Business Bay, Dubai office. She is providing administrative and office support to management, overseeing our communication channels, responding to queries, upkeeping office property records, and managing day to day office management activities and other ad hoc duties.
Donna is a diligent employee with 15 years of work experience and is open to challenges in different fields of work that she may encounter.
PERSONAL INTERESTS
Donna is a music lover who sings, plays the guitar and drums. She loves to do household chores and is a homebody person who likes to kick her feet up on the sofa to relax.
EDUCATION
• Bachelor of Science in Psychology.
CONTACT DETAILS