On the 2nd July 2019, the UAE Cabinet decided on 122 economic business activities across 13 sectors to avail of 100% foreign ownership opportunities. The primary aim of the new 100% foreign ownership opportunities is to:
Boost the country's growth overall
Promote a thriving business environment
Secure the UAE's position as an attractive market
Reconfirm the UAE is a global hub for doing business
Promote the UAE market for increasing investment
This is welcoming news to foreign investors and companies looking to enter and expand to a new market and setup a business in Dubai and the UAE.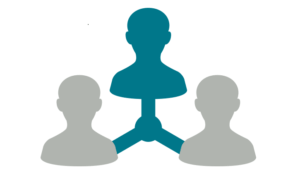 The relaxation of foreign ownership restrictions for 122 economic business activities is specifically within the manufacturing sector and certain services categories. This follows the issuance of the new Foreign Direct Investment (FDI) Law in September 2018 to open up the UAE mainland market to foreign investors. Furthermore, this is the UAE's attempt to appeal and attract more companies to establish and setup in Dubai and the UAE.
The 122 economic activities across 13 sectors were specified to be eligible for up to 100% foreign ownership also include renewable energy, space and the agriculture Industry. Other areas of foreign ownership include transport and storage, which allows investors to own projects in the field of transport, supply chain, logistics, and cold storage for pharmaceutical products, hospitality and certain food services, as well as professional, scientific and technical activities.
Ownership in laboratories for research and development in biotechnology, administrative services, support services, certain educational activities and certain healthcare services may be eligible for 100% ownership. The decision for 100% ownership abolishes the old law that limits foreign ownership to just 49%. Local governments will determine the ownership percentage of foreign investors in the above activities.
WHAT DOES THIS MEAN FOR YOUR BUSINESS?
Reviewed percentage of foreign ownership to be determined
Although the UAE Cabinet allows up to 100% foreign ownership for each of the listed business activities, the Department of Economic Development (DED) of each of the separate Emirates may/ will determine the percentage of foreign ownership allowed for their mainland / onshore businesses. Therefore, it is yet to be seen what differences may appear between each individual Emirates.  Currently, Dubai Economic Department is reviewing applications on a case-by-case basis from companies with activities included in the list to determine if they will be eligible for 100% foreign ownership.
Still, Dubai Economic Department has specified that, to the extent that any company is permitted to have 100% foreign ownership, the company need to appoint a UAE national (or a company wholly owned by a UAE national which is a corporate sponsor/nominee) to be acting as the local service agent of the company. It still remains to be seen the approach to be taken by the other six Emirates of the UAE.
ARE THERE ANY SPECIFIC CONDITIONS REGARDING 100% FOREIGN OWNERSHIP?
 Certain conditions imposed on a number of the business activities in order to take advantage of the relaxation of the foreign ownership restrictions include:
Companies that are licensed to conduct certain business activities must maintain a minimum share capital set out by the authorities
Companies that hold a license to conduct some of the business activities must join the Tawteen Partners Club, where a company has to commit to certain Emiratisation objectives set out by the UAE Ministry of Human Resources and Emiratisation (MOHRE)
There are other conditions to certain business activities detailed for example:
The application of the rule to certain construction-related activities being restricted to only companies that develop large-scale infrastructure (e.g. airports and roads)
CAN AN EXISTING UAE BUSINESS APPLY FOR 100% FOREIGN OWNERSHIP?
It has not been determined to what extent existing companies can take advantage of this new cabinet decision. It does not prevent a business from making an application or presenting a case to DED.
There are many factors an existing company will need to consider in regards to changing its shareholding and restructuring. Will the company be able to give enough notice to their current local sponsor or corporate nominee and exit the agreement? Has the company examined tax, compliance and all other regulatory issues?
TAKEAWAY
This new legislation in exciting and presents new opportunities for foreign owned businesses.  It would be a good strategy for the country to open the business activity list even further as this will appeal to more entrepreneurs and investors to start a company in Dubai and the UAE. Promoting more eligibility for 100% foreign ownership and setting the minimum requirement to appoint a local service agent will widen the UAE market even further. Should you wish to know more on doing business and setting up a company in Dubai and the UAE or require a free restructure analysis contact us on [email protected] or call +971 4 878 6240 to explore your options.