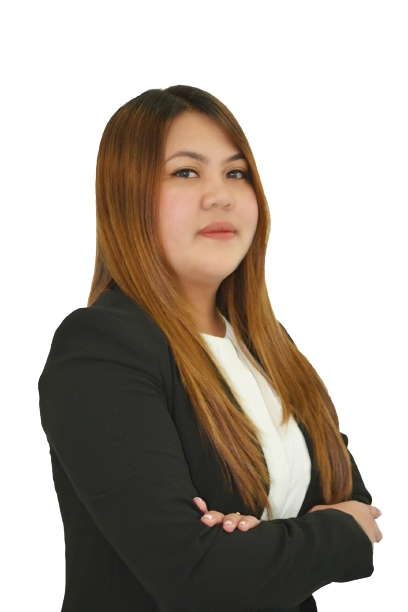 ABOUT
MARYA TANGCA
CLIENT RELATIONSHIP EXECUTIVE
PROFILE
PROFESSIONAL SKILLS, QUALIFICATIONS, & EXPERIENCE
Marya is an experienced Client Relationship Executive whom demonstrates a history of working in the corporate services industry. She has a strong knowledge and understanding of company structuring and business formation, company renewal, Mergers & Acquisitions, company de-registration/liquidation, labour, immigration and visa processing, banking in the UAE (free zones, mainland, and offshore regime) and in Saudi Arabia.
She is skilled in corporate social responsibility, customer service management, legal document preparation, corporate communications, and financial accounting.
At Creations Business Consultants, she provides vast expertise and a track record of successfully building and sustaining client relationships. She succeeds in providing strategic solutions and delivering great service due to her passion for customer satisfaction.
EDUCATION
• Bachelor of Science – focused on Business Administration Major in Financial Management.
PERSONAL INTEREST
In her free time, Marya enjoys being outdoorsy jogging, camping, and spending quality time with her family. She is adventurous and enjoys traveling to experience other cultures and environments.
CONTACT DETAILS