EVERYTHING YOU NEED TO KNOW ABOUT MOVING YOUR AUSTRALIAN COMPANY TO DUBAI
WHY MOVE YOUR AUSTRALIAN COMPANY TO DUBAI & THE UAE?

With the Australian economy currently being fragile, the government will need to respond with strategies to recoup some of the economic stimulus money that has been expended over the last twelve months. There is speculation regarding possible tax hikes in Australia. Therefore, a zero percent corporate and personal tax jurisdiction is an attractive option for Australian firms to transfer their business and operations to Dubai and the UAE.
WHAT ARE THE BENEFITS FOR AN AUSTRALIAN COMPANY TO MOVE THEIR BUSINESS TO DUBAI & THE UAE?
With over 350+ Australian companies that have setup shop, branched out and established a presence in the UAE there are many benefits associated with moving your Australian business to Dubai such as:
Zero percent corporate tax
A liberal trade regime that attracts capital from across the UAE region
UAE is an important market for re-export into other countries
UAE is an entry route to other GCC countries, North Africa, Asia and beyond
Business is mainly conducted in English (the most common language in the UAE)
Well established infrastructure, solid banking structure and stable political system
UAE economy is on the road to recovery much faster than Australia after COVID
HOW TO MOVE MY AUSTRALIAN COMPANY TO DUBAI & THE UAE?
There are many things to consider for the present and the future of your business. It is recommended to seek advice from a professional business consultant who can discuss your options based on:
Budget – is it feasible to relocate your business to Dubai?
Business activities – can you perform the relevant activities to run your business in Dubai?
Location – do you require an office, warehousing, access to port and airports, etc.?
Visa requirements – are you able to get a visa for you, your family, and employees?
Banking – do you know which banking options are available with your business license?
On-going support – after your company setup is completed are you aware of your business obligations to remain compliant?
WHICH STRUCTURE SHOULD I SELECT FOR MY AUSTRALIAN COMPANY MIGRATING TO DUBAI & THE UAE?
There are two main structures to consider such as:
1. Free Zone company
2. Mainland company with a corporate sponsor
WHAT DOCUMENTS ARE THE REQUIRED TO SETUP MY AUSTRALIAN COMPANY IN DUBAI?
There are several steps to the company setup process in Dubai that may be unfamiliar to many Australians. Having an expert business consultant that will take care of the red tape involved to ensure the process is smooth and you are able to work on your business is essential.
Below we have listed the standard documentation requirements (but not limited to):
Detailed business plan
Completed new company setup application
Ultimate Beneficial Ownership (UBO) shareholder, Director, and General Manager passport and utility bill copies
Copies of your Australian company documents (if applicable)
Certificate of reference from a personal bank of each individual shareholder (depending on structure type)
Below we have highlighted an overview of the business setup process:
Selecting a trade name for your business sounds straightforward? Yet here in the UAE we need to ensure it translates into Arabic well, it does not contain any religious, government authority or names of external bodies. Our team will provide guidelines for selecting your company name and conduct checks to confirm the company name will be approved.
Choosing your business activity – selecting the right business activities is essential for your business. Depending on the business type, supporting documents such as: portfolio experience or educational qualifications may be required by the authorities.
Drafting and confirming all the documents are completed, applications are finalized in Arabic and English, and ready for submission.
Once the company setup is completed, the trade license will be issued, and we will be able to start the visa formalities and bank account opening process.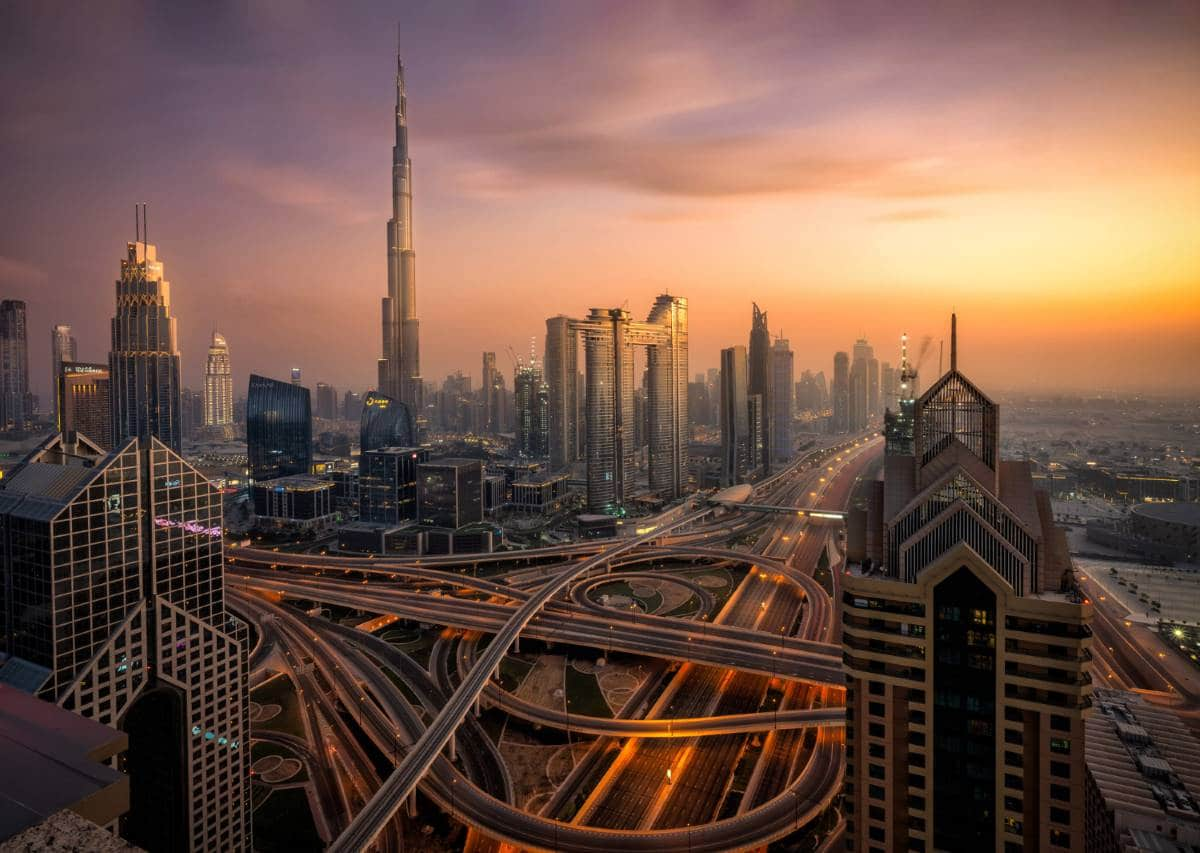 CAN I GET A VISA FOR MY FAMILY & I TO LIVE IN DUBAI & THE UAE?
Yes, once your company is setup in Dubai or the UAE, our team will start the formalities to obtain a UAE residency visa for the company owner / shareholder / General Manager/ Managing Director. Documents will be requested to complete the full visa process. Once the company owner's visa is completed, normally we will be able to apply for your family visas, domestic workers, and any employees that you wish to hire under your company.
ONCE I MOVE MY AUSTRALIAN COMPANY TO DUBAI CAN I GET A COMPANY BANK ACCOUNT?
Yes, once the company is established and ready to operate the next step is to get a UAE or Dubai company bank account. It is a mandatory requirement that the company shareholders / General Manager and any authorized signatory must be in the UAE to meet the banking representative and sign the relevant banking application forms. A company must meet banking policy, compliance, and central banking regulations. Any additional information may be requested from the bank to satisfy on-boarding and opening your UAE company bank account.
UAE local banks offer a range of company banking facilities that will be suitable for an Australian company that has just relocated and setup in Dubai and the UAE. With a company bank account, there is often a requirement to maintain a minimum maintenance balance amount in your business bank account each month. If, however, a company does not meet and maintain the minimum balance amount each month, small banking fees will apply.
The documentation required for a company bank account includes but is not limited to:
Australian company full set of company documents —

Full register details, Certificate of Incorporation, Articles of Association etc.

UAE: full set of company documents —

Trade license, Memorandum & Articles of Association, Chamber of Commerce registration, share certificate, Certificate of Incorporation, business lease and business Ejari etc.

Shareholder and Ultimate Beneficial Ownership (UBO) details —

Includes passport copies, visa copies, utility bill and bank account copy etc.
CAN A FOREIGNER OPEN A BANK ACCOUNT IN DUBAI?
A foreigner can have a bank account in Dubai. Creation will support the opening of a Dubai corporate bank account, including the following:
Introductions to suitable banks locally and internationally (as applicable)
We will analyze the market and arrange meetings with suitable banking options
Provide an outline of the initial documentary requirements to open a corporate bank account
Support with completing a banking business plan (often a mandatory requirement)
Liaise with the bank and the company to satisfy Know Your Customer, Anti-money Laundering and compliance for on-boarding
Assistance with completion of bank application with a relevant bank
Arrange a meeting with a banking representative to complete document verification with the Ultimate Beneficial Owner and banking signatories
Liaise with the bank on compliance requests and support responses to banking questions
Ensuring full end-to-end service until you receive your banking credentials.
CAN I HAVE A BANK ACCOUNT IN THE UAE WITHOUT A RESIDENCY VISA?
When you obtain your UAE residency visa, you will be able to apply for a personal and corporate bank account. Holding a UAE residency visa will provide more banking options and banking facilities to support your business bank account. Certain UAE banks will only on-board those that have setup a company and are applying for their UAE residency visa. If you will setup a company and not apply for a UAE residency visa, we can provide alternative offshore banking solutions that can be setup remotely with once your Dubai company setup is completed.
CAN A FOREIGNER START A BUSINESS IN DUBAI?
Dubai is the business hub in the Middle East. Dubai welcomes new businesses looking to enter or expand in the region. From start-ups to multinational companies looking to start or setup a business there is a spirt towards wanting to attract foreign investment and top talented people. The UAE and Dubai are home to many cultures with 80% of the population expatriates. Dubai is one of the top cities for driving entrepreneurialism therefore, starting a business is very much encouraged.
HOW CAN I START A SMALL BUSINESS IN DUBAI & THE UAE?
We can assist with setting up a small, medium sized to a multinational business in Dubai and the UAE. There are many options available to start a small business in Dubai. You need to ensure that you seek the correct advice from a business consultant that can guide you on the correct structure and business registration for not only the present but also the future of your business. Once your business setup in Dubai is completed, we will be able to assist with completing your visa and company bank account opening.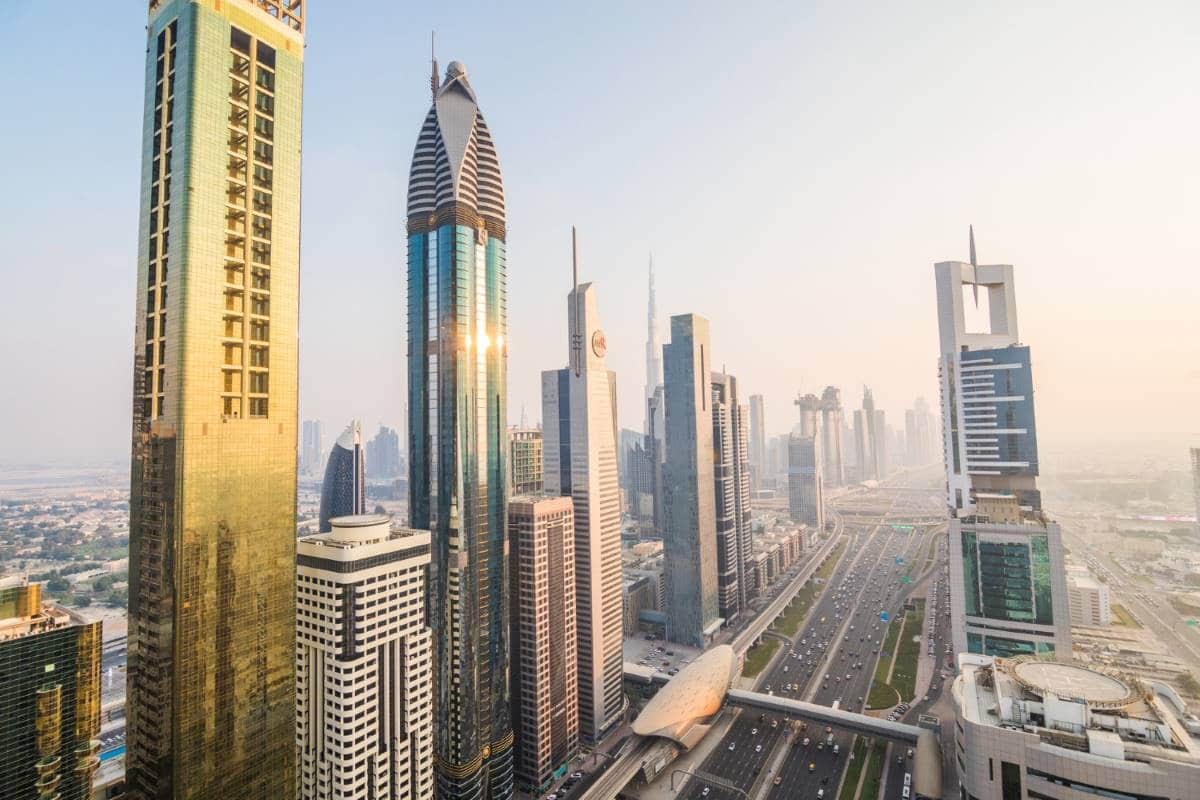 CAN A FREE ZONE COMPANY DO BUSINESS IN DUBAI?
Free trade zones are specially designated areas in the United Arab Emirates (UAE) that have a special tax, customs, and imports regime. A free zone company can do business in Dubai depending on where the company is registered and the nature of the business. Free zone companies can only trade / operate within their free zone jurisdiction. Should a free zone company wish to gain access to the local UAE marketplace, they must use the services of a third party or local distributor or setup a branch or company in the mainland as per UAE Commercial Companies Law (CCL).
WHICH FREE ZONE IS BEST IN THE UAE?
In the UAE there are over 50 free zones. Some free zones are industry specific and other free zones are more general and offer a range of business activities. Each free zone has their own set regulations, reporting and lodgment requirements.
HOW MUCH DOES A TRADE LICENSE COST IN DUBAI?
The cost for your company setup will vary depending on the business activity, approvals, structure, location, business facilities, number of shareholders and staff. The government fees and licensing authority fees will vary for each company setup depending on several variables. Free zones/ licensing authorities may have a monthly discount or promotion on fees. However, the cheapest option is not always the most suitable option. Certain licensing authorities do not have high creditability with UAE banks making it difficult to obtain a corporate bank account. Ultimately you need a company setup that will give you the ability to have a company bank account and UAE residency visa (if need be). It is recommended to seek advice from a business consultant that can guide you on the most appropriate options available.
HOW MUCH DOES IT COST TO RENEW A TRADE LICENSE IN DUBAI?
Normally the cost of a company renewal is averaging around 80% -90% of the initial company setup fees. There are other factors that you need to consider that most business consultants fail to mention regarding regulatory and compliance requirements. It is important that to engage a qualified business consultant that ensures your business operates and remains compliant whilst mitigating any risk to your business, its shareholders, directors, and the General Manager.
WHAT ARE THE DOCUMENTS REQUIRED FOR TRADE LICENSE RENEWAL IN DUBAI?
The documents required for your company renewal will vary depending on the licensing authority. Some licensing authorities will have different sets of requirements for regulatory compliance. Therefore, it is recommended to seek the assistance from a professional business consultant to ensure the company is renewed correctly, onetime and to avoid any late renewal penalties or fines.
IS DUBAI A GOOD PLACE FOR BUSINESS?
Dubai is a great place for an Australian business looking to setup or expand. With zero percent corporate tax this makes Dubai more appealing to Australian firms.
CAN AN AUSTRALIAN CITIZEN MOVE TO DUBAI?
Yes, an Australian citizen can move to Dubai, provided they get a job, and the Dubai company will sponsor and provide a UAE residency visa. Another option is if you move your Australian business and setup in Dubai, you will be able to get a UAE residency visa under your UAE registered company. Dubai is a good place for families as it is a very safe to live and work. There is a great expat community and attractions to Australians. There are numerous Australian schools that teach Australian curriculum education. In the UAE there are Australian Business Groups that are not for profit to help and support individuals and companies from Australia with business interests in Dubai and the UAE.