Over the years the United Arab Emirates (UAE) has established itself as a leading Food & Beverage (F&B) destination in the Middle East region. Dubai continues to attract international and home-grown F&B brands. UAE remains the location for international retailers as well as F&B operators looking to expand and enter the Middle East market.
Furthermore, this situation will most likely continue, especially in the run up to Expo 2020. We expect to see a steady rise in the number of new restaurant and food concept looking to set up a restaurant or chain in Dubai, as the UAE further strengthens its position as a global tourist destination with newer attractions and international food offerings.
We've pulled together several top tips to set your restaurant up for success in Dubai. Since it can be a fiercely competitive market over here, you need to gain the right insight as you build your restaurant. Our top tips for starting a restaurant business in Dubai include:
One – Understand Your Market
Dubai has around 501 restaurants for every one million residents. There is a huge supply of international and local food available, and the demand for both continues to grow. In order to succeed and turn your restaurant into an established and thriving dining destination, you need to understand your immediate market. Once you do, you can tailor your offerings and price points to suit your potential consumer base. If you do this in the right way, people will choose your establishment over that of your competition.
Two – Create a Lasting Theme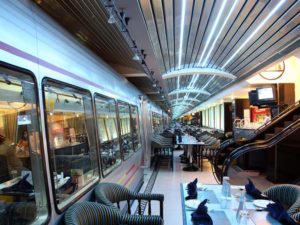 If there is one thing Dubai enjoys most is a themed restaurant and brunch theme style. Your restaurant's theme will form the foundation for your brand. It'll help you gain success, and it'll give your customers something to identify you by. This is the first thing that your guests will encounter when they enter your restaurant, and it should be a direct reflection of your business' personality. To really connect with your customers, have the same theme running through your restaurants interior, exterior, decor, menu and overall concept. This creates a seamless experience that'll keep your customers coming back.
Three – Staff
Hiring the right staff is essential for your business' success. You want to find and hire people that are-goal oriented to help you get your restaurant up and running. Labour costs can be high in the UAE, especially if you have a high turnover rate. You need to source hardworking people who take as much pride in your establishment as you do. Invest your resources and time in finding and hiring the right people from the start. It might be worth engaging in a restaurant consultant, who can help with sourcing the right staff and team required for your business. Doing this can help you reduce your overall costs, as well as the hassle that comes with constantly on-boarding new staff members. In turn, your customers get professional, efficient and highly trained staff.
Four – Manage Food Costs 
With such fierce competition, your food costs can make or break your restaurant. Unless you are going after the riskier "prestige" market, customers aren't going to come in and spend big on your food if they can get it cheaper down the road.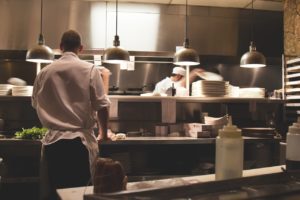 If you have high food costs, you run the risk of missing out on sales, which in turn makes your wastage levels too high.
To work out your total food cost, take the total cost of a dish's ingredients and divide it by the sale price. Compare your options for raw ingredients from different vendors and use a cloud-based POS system to monitor your inventory. This can help you get the best prices available.
Five – Utilize Technology 
In the restaurant business, technology can make your entire process easier and more streamlined. It can seamlessly take on your front end and back end operations, and this gives you complete control. Install and use a POS system to handle orders and track inventory.
Creation's Bonus Tip – Costs
When you look at starting a restaurant business in Dubai, you need to have realistic cost measures in mind. Costs vary, but a common ballpark figure for setting up a restaurant business in Dubai is between AED 500,000 and AED 1.25 million as an initial outlay. The total costs will depend on your suppliers, lease value and the licensing authority. Bear in mind the following when working out some of your costs;
Finance
Capital costs
Working capital
Opening stock
Accountant fees
Restaurant consultant
Technology
Accounting software
Collateral
EPOS system
Website
Premises
License
Sponsorship fees
Rent
Insurance
Permissions
Equipment testing
Fire test certificate
Employees
Employee visa
Occupational health cards
Employee training
Contact Creation Business Consultants Today!
Are you looking at expanding your F&B concept into the Middle East and need to understand if your model will work? Do you require market research on the F&B industry in the UAE? Do you want help starting your new restaurant in Dubai? Or perhaps your current restaurant needs to be re-examined to identify ways to cut costs such as: reducing sponsorship fees or examining the operating mode? Maybe you have questions or concerns? Either way, reach out to our professional and experienced team by email [email protected] or call +971 4 878 6240  or visit our website / we look forward to speaking to you soon.