Around the world individuals and businesses are seeking isolation in an attempt to minimise the impact and potential devastation associated with COVID-19 pandemic. Now more than ever, it's important to conduct business operations in whatever capacity we can while adhering to best local, regional, and global health practices. This has left many entrepreneurs and foreign investors questioning whether or not they can still open their business or bank account in the UAE. 
At Creation Business Consultants, our team of professionals can help you remotely set up your company and corporate bank account in Dubai and the UAE. Thanks to the wide reach of the internet and advances in telework capabilities, companies are not only able to continue their daily operations despite recent social distancing guidelines and self-quarantines, but they are also able to remotely set up their company and bank account in the UAE. 
By taking an in-depth look at your organisational needs, such as the nature of your business, timeline, location, and budget, we are able to help you form a company in one of the many free zones, in mainland Dubai, and the other six Emirates remotely. We've put together this guide to help you understand all you need to know about remotely set up your company and corporate bank account in the UAE.
Basic Steps to a Remote Company Set Up
With just a few simple steps, the experts at Creation can have your company and bank account up and running in as little as 24 hours.
Step 1 – Your Initial Consultation

Start by setting up your consultation with the experts at Creation Business Consultants. During this initial consult, we will look at all of your current and future company needs, to include:
What is the activity of your company? The nature of your company will determine whether you set up in a free zone or mainland Dubai. For example, many free zones permit your company to have multiple activities under the same trade license, while others limit you to one or two business activities.
What infrastructure does your company require? The type of company you open determines where you can conduct your operations. For example, will you be setting up a branch office or a Limited Liability Company (LLC)? 
Does your company require office, retail, or other commercial space? Depending on the needs of your company, various locations offer access to different types of existing commercial spaces, to include office space, retail space, flexi desks, and more. Perhaps your business only requires a virtual office space. 
Other factors to consider include how many residence visas your company requires, whether or not you require a corporate bank account, and whether or not your company wishes to trade throughout the UAE without restrictions, as well as the future needs of your company.
Step 2 – Free Zone or Mainland Company?
Once we know the logistics of your business, our experts will help you determine whether a free zone company setup or a mainland company setup in the UAE is right for you.
Mainland Company – UAE Commercial Companies Law stipulates that companies operating in mainland Dubai and the UAE are required by law to have a local partner. According to the law, all foreign investors seeking to establish an LLC must have a local UAE partner who maintains a minimum of 51% of the company shares. By leveraging our trusted corporate nominee sponsorship model, foreign owners who desire to set up a mainland company can maintain ownership and full control of their business.
Benefits of a mainland company include maintaining 100% control of your company, 100% repatriation of capital and profits, 100% control of organisational voting rights, 0% corporate and 0% personal taxes, potential to contract work with the UAE governments, and freedom to trade throughout UAE without any restrictions.
Free Zone Company – The UAE has over 50 free zones. While free zones provide attractive options for foreign investors, each free zone is governed by its own rules and regulations. Companies operating within a free zone can trade, provide services or operate within their  free zone and international markets. Once you register your company in a free zone, your business is only permitted to operate within the free zone jurisdiction and internationally. Therefore, it is critical to know where your current or target clients/customers will be located. Additionally, free zone companies are not permitted to trade within the mainland.
Primary benefits to establishing a free zone entity include 100% foreign ownership, 0% personal and corporate tax, 100% exemption from import and export duties, access to international markets, and much more. 
Step 3 – Documentation and Navigating the Recent COVID-19 Changes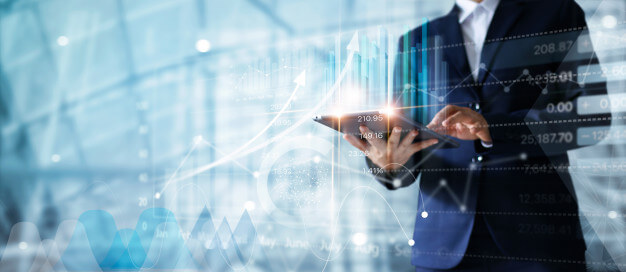 As part of the flexibility of procedures of business continuity during the present situation of ongoing global COVID-19 pandemic, some of the UAE authorities and free zones have revised their requirements to facilitate new company registrations and renewal, and changes to trade licenses in Dubai and the UAE. With the help of the professionals at Creation, you can still set up your business and remain operational while adhering to these changes. Some of the recently implemented changes during this time include:
Appointing a representative in the UAE to act on behalf of the shareholders/company manager. 
Due to recent social isolation requirements (in specific areas), many shareholders/company managers are providing Creation Business Consultants a suitable Power of Attorney (POA) to act on their behalf. We strongly recommend appointing a representative with a POA, as this will permit the company to make business changes, expansion plans (when required), process new company setup registration, complete the trade license renewal process, execute license amendments, etc.
Navigating the E-signature process. 
Due to recent COVID-19 changes, an e-signature is now acceptable by some of the government authorities and free zones. In those areas, officials will verify the respective signatures via passport copies or any other means of verification. Additionally, some free zones are accepting scanned copies of the required documentation to complete business setup processes including new company applications, Memorandum of Association (MOA), and Articles of Association (AOA) (etc.). 
Foreign corporate documents. 
Depending on the free zone authority, there is no longer a requirement for legalization/consular attestation of corporate documents from parent companies to process the incorporation of certain companies or the trade license process. Additionally, some free zones are waiving the requirement for original corporate documents. Instead, these free zones are accepting copies of documents. Once the COVID-19 pandemic passes, these free zones may request the original legalized documents (i.e., within a set date or upon trade license renewal).
No Objection Certificates (NOCs). 
Where NOCs are required to conduct regulated activities, some free zone licenses may be issued and renewed if a client is unable to obtain such NOCs. Essentially, clients agree to provide the required NOCs within six (6) months from the license issuance or renewal date. Additionally, free zones have their own set of regulations and reserve the right to take any action as may be deemed proper if a client fails to comply with such requirements once the present situation has passed.

Opening your corporate bank account. 
Creation Business Consultants have partnered with offshore banks to facilitate any company that needs to open a corporate bank account. These off-shore banks allow businesses to remotely open a corporate bank account with multiple currencies. Together with Creation, we will help your company provide the bank with your application and copies of all required documentation. In as little as 3 business days you will have your account details and IBAN number. 
Remotely opening a corporate bank account is an effective solution for new company setups where the shareholders/company's managers are unable to visit the UAE to meet with local banks. Furthermore, most companies are moving towards obtaining and opening a second corporate bank account as part of their business risk mitigation plan.
Creation Business Consultants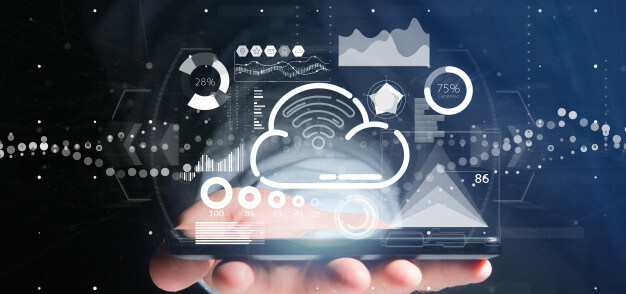 Whether you need help setting up your company while navigating the recent changes of the COVID-19 virus or need help once the dust settles, our team of professional business consultants are equipped with the knowledge, expertise, and experience to help you set up your company in the UAE. 
Our company setup, corporate nominee sponsorship and POA offerings will help to minimise any risk associated with expanding or setting up your business to the UAE by making sure you maintain control of your company. 
Contact a member of our team to schedule your free business consultation.