Adapting to changing business conditions and being able to grow your business is not always an easy goal. Expanding and growing a business can be considered a necessity for many business owners to survive business climate and economic well-being. On the plus side your business has not only survived the startup phrase but is thriving successfully. So, ask yourself the following questions:
What is the next stage for your business?
Is your business ready to expand to the UAE?
Is it necessary to grow your business in Dubai?
How will you plan and strategize the growth of your UAE business?
When will you be able to expand your business to Dubai, the UAE and the GCC?
Are you planning to future proof your UAE business?
There are several ways to grow your UAE business; selecting the right option(s) for your business will vary according to business type, available resources, timeframes and funds. Below we have listed some ideas to grow your business throughout the Middle East which vary according to your circumstances. Whichever direction you choose to expand your business, you will see progress if you keep at it, and will successfully transform your business into all you want it to be. So start developing your business growth plan for Dubai and the UAE.
1. OPEN A NEW LOCATION
This is a common course for business owners approaching growth. If the operation of your current business location is working well, then it may be worth considering another location. Ensure to enlist the help of an expert who can suggest and shortlist potential locations. Consider your target market within the potential new location and things to consider are: will there be enough foot traffic or is the location easily accessible and in the right area etc.
2. FRANCHISE YOUR BUSINESS
Franchising your business will enable growth without involving you to run and manage the new location. One of the main advantages of this option is it will benefit the time you spend progressing and developing your business in other ways, too.
3. LICENSE YOUR PRODUCT
This can be a valuable, low-cost growth method, mainly if you have a service product or branded product. Licensing can minimizes your risk and involves lower costs in contrast to the price of setting up your own business to produce and sell your brand or product. Make certain to thoroughly research a suitable licensing partner that provides products or services alike to yours. Before you arrange a meeting or contact any company, find a competent attorney who specializes in intellectual property rights. This is the best way to minimize the risk of losing control of your service or product.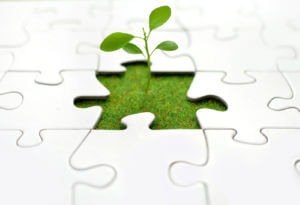 4. ESTABLISH AN ALLIANCE
Associating your business with a similar type of business can be a powerful way to expand quickly. Strategic alliance between two companies is very appealing as it is difficult to break into new markets and a partnership can bring instant access to new customers. A partnership doesn't have to be about bridging markets, of course; it can also supply capital or access to technology or manufacturing processes.
5. DIVERSIFY
The most common forms to diversify are:
Selling complementary products or service
Importing or exporting yours or others products
Diversifying is a great approach to growth; it permits you to have many income streams that can cover seasonal voids which will increase profit and sale margins.
6. TARGET NEW MARKETS
Your current target market is performing, however there may be other niches in the market to hone in on. Are there other opportunities? Start researching to seek openings in other markets that could use your product.
7. GET A GOVERNMENT CONTRACT
A great strategy to grow your own business is to win a contract from the government. In the UAE, there are many opportunities available. Governments support and fund many businesses. Research government funding support to determine the types of contracts available to your business industry.
8. MERGER & ACQUISITION (M&A)
Consider businesses that are alike to yours, or that have offerings to enhance yours. Determine the benefits of combining strengths or acquiring the company. In order for a successful M&A to be considered ensure the essentials are covered such as: thoroughly evaluate your liquidity and financial capability, put together your perfect finance, sales and marketing and operations team and get the best leadership team you can, establish your goals and measure for success and ensure information can be shared securely and efficiently.
Creation's Mergers & Acquisitions consultants have the insight and experience to advise corporate and private equity investors through the M&A process. From introducing strategic partners, preparing investor packs, forming strategies, due diligence to integration or divestiture, we provide solutions to support you to achieve your growth objectives.
9. EXPAND TO THE INTERNET
A lot of customers find a business through an online search engine. Be sure that your business has an online presence in order to maximize your exposure. Perhaps this is time to target a different type of customer. Enlist the expertise of a digital marketing company to help you identify search terms for your product or services and start a small Google ad campaign. Once you start to see results you will be able to increase a wider net of customers you never knew existed.
10. ENTER NEW MARKETS
Globally expand your business and enter a new market. Whether you are an individual or company looking to establish a commercial presence in Dubai, Abu Dhabi, wider GCC, onshore, free Zones or offshore, you could greatly benefit from the knowledge and expertise of Creation Business Consultants. From initial application to commercial registration, we offer a flexible, streamlined and cost effective approach to company formation and local partnerships. Check out the >locations Creation serve for business setup, corporate structuring, expansion and new market entry.
If you're ready to grow your business and enter a new market contact us for a free consultation email [email protected] or call +971 4 878 6240. Our team are waiting to help you grow your business.