KSA VAT INVOICE
A KSA VAT invoice is a document that is issued by a registered business in the Kingdom of Saudi Arabia to its customers for goods or services sold. The invoice contains a breakdown of the items sold or services provided along with their corresponding prices, VAT amount, and the total amount payable by the customer. It is a legal document that serves as evidence of the transaction and is required to be maintained by both the seller and the buyer for a specified period of time.
WHAT IS A TAX INVOICE IN SAUDI ARABIA?
A tax invoice in Saudi Arabia is a document that is issued by a business to a customer for goods or services that have been sold.
WHAT IS THE PURPOSE OF A TAX INVOICE?
The purpose of a tax invoice is to provide evidence of a taxable supply for the purpose of charging and collecting value-added tax (VAT). Additionally, it enables your VAT-registered clients to reclaim any VAT that was charged to them.
SAUDI ARABIA TAX INVOICE FORMAT REQUIREMENTS
A tax invoice must contain the following information in Arabic:
Date on which the invoice was issued and date of supply (if they are different).
A sequential, unique number based on one or more series which identifies the document invoice number.
Seller's legal name, address, and tax identification number.
Customer's legal name, address, and tax identification number.
Description and quantity of the goods sold, or description of the services provided.
Unit price of the goods sold, excluding taxes.
The tax amount payable and the taxable amount for the goods or services sold and mentioned on the invoice in SAR.
VAT amount due, if the total payable excludes tax, or a statement that the VAT is included in the amount payable.
Discounts provided (not comprised in the unit price).
VAT calculation method (zero-rate, exemption or margin scheme).
Profit margin calculation method.
WHEN MUST A TAX INVOICE BE ISSUED?
In Saudi Arabia, a tax invoice must be issued when a taxable supply is made. A taxable supply is a supply of goods or services that is subject to VAT and for which the business is registered to charge VAT.  It is important for businesses to issue tax invoices correctly and on time, as failure to do so can result in penalties.
It is also important to note that, in Saudi Arabia, the tax invoice must be issued before or at the time of supply and the invoice should be in Arabic language.
WHAT CURRENCY SHOULD BE USED IN TAX INVOICES IN SAUDI ARABIA?
All invoices are to be written in Saudi Riyals (SAR) as their base currency. The taxpayer is required to convert any foreign currency used in the transaction into Saudi Riyals on the date the tax is due, by utilising the daily conversion rates provided by the Saudi Arabian Monetary Authority (SAMA).
CAN UNREGISTERED BUSINESSES ISSUE TAX INVOICES?
No, unregistered businesses cannot issue Saudi Arabia Tax invoices. In order to issue a tax invoice, a business must be registered for VAT with the Zakat, Tax and Customs Authority (ZATCA) in Saudi Arabia. Only registered VAT businesses are authorized to charge and collect VAT from their customers and issue tax invoices.
If a business is not registered for VAT, it is not authorized to charge VAT to customers, issue Tax invoices, or claim back input VAT on its own purchases. It is therefore important for businesses to register for VAT if they are required to do so, in order to avoid penalties and fines for non-compliance.
DOWNLOAD KSA VAT INVOICE TEMPLATE
OUR TAX SERVICES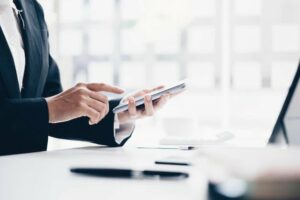 INTERNATIONAL TAX IN SAUDI ARABIA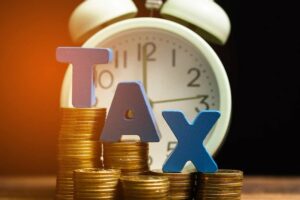 M&A TAX & REORGANISATIONS IN SAUDI ARABIA